This post may contain affiliate links for products I mention. If you click a link and buy something I may receive some compensation. This does not change the price you would pay.
Do vision boards work? Just ask the many famous people who have used them!
Here are some experiences related by Jim Carey, Kellan Lutz, Ellen DeGeneres, Katy Perry, John Assaraf & Oprah. By far, the most unique (and amazing!) story comes from Lucinda Cross.
Among the many celebrities who attribute their success to vision boards is Jim Carey. Years ago as a struggling comedian he got booed off the stage at an LA comedy club. It was a turning point for him, time to consider giving up on his dream. Thankfully, he didn't.
Instead, Carey decided to pursue his passion, and he chose a unique way to visualize his success – he wrote himself a check for $10 million, adding a note "for acting services rendered". Clearly, it worked for him!
That's a very good lesson in being open and creative. There are no strict rules about exactly how you have to make a vision board. The point is to create something that keeps you focused on where you want to be, and you can choose any form or design that resonates with you.
Ideally, you'll find some quiet time all to yourself when you can calm your thoughts and let your mind be open to unlimited possibilities as you create your vision board. There again, though, don't let a lack of time or peaceful surroundings get in your way. In the video below, famed Twilight star Kellan Lutz shares an entertaining story of creating his own vision board
Ellen DeGeneres successfully used a vision board to realize her dream of appearing on the cover of "O!" magazine. Katy Perry made a vision board as a fourth grade class assignment and used a photo of Selena accepting her Grammy award. Well, so far poor Katy has been nominated about 15 times but hasn't won a Grammy yet, so maybe you could say her vision board didn't work … but then, Ms. Perry has won over a hundred other awards and is making millions doing what she loves.
One of the most famous vision board success stories comes from John Assaraf. (To read all about him see Meet John Assaraf.) He originally told this story in "The Secret", and in the video below he relates his experience on the show "Larry King Live".
"The person who sends out positive thoughts activates the world around him positively and draws back to himself positive results." Ralph Waldo Emerson
Oprah's Vision Board Experience
Another rather impressive example of success comes from Oprah Winfrey. On the morning of the presidential election, November 4, 2008, Oprah called New York City radio station Power 105.1 and shared the following story:
I was speaking with Michelle [Obama] and Caroline Kennedy and Maria Shriver – we were all doing a big rally out in California. At the end of the rally Michelle Obama said something powerful: '…I want you to leave here and envision Barack Obama taking the oath of office'. I created a vision board. I had never had a vision board before. I came home, I got me a board and put Barack Obama's picture on it, and I put a picture of my dress I want to wear to the inauguration."
Wow, talk about results! She knew her goal, set her intention, and then used her vision board to realize her dream.
Lucinda Cross Discovered Vision Boards … in a Jail Cell
One of the most amazing and inspiring vision board success stories comes from Lucinda Cross. As a young college student she made a bad choice that landed her in prison, but instead of becoming another sad statistic, she chose to learn from her mistake, take control of her life, and build a better future for herself.
Today she is an entrepreneur, bestselling author, speaker and life coach who's been featured on such prestigious media outlets as ABC, NBC, Black Enterprise, Essence Magazine and many more. She attributes all her success to vision boards and has literally built her business around them.
Her mission is to empower women, motivate them to build businesses from their personal experiences, and help them live a life of "fire, fun and freedom" – and thanks to vision boards, that is exactly what Ms. Cross herself is doing! Here she is discussing with Dr. Oz how she made a vision board that got her featured in Essence Magazine:
"Whether you look at it from a spiritual or scientific aspect, this world is a huge vision board. Everything that's here is because it started as an image someone had in their mind. You want to call it a blueprint, or a business plan? Fine. But first, they had to think about it and draft it. So a vision board? It's like selling our own ideas to ourselves."
~ Lucinda Cross
Isn't it time to put these same vision board principles to work in your own life?
Are you inspired? Are you ready to make your own vision board? Do you feel confident and excited and open to endless possibilities?
Or do you struggle to feel hesitantly hopeful?
Far too often, the biggest problem with you is — YOU! That's right, your worst enemy is right there in your own head, constantly telling you this might work for others but not for you because ___________. Unfortunately most of us can fill in that blank with dozens of "reasons".
The good news is that those so-called reasons are nothing but your limiting beliefs talking, and you just need to make them shut up. Even better, there's a great way to get started that is absolutely free. Are you willing to commit just a little of your valuable time? Are you worth it? Oh yes you are!
How to replace your Limiting Beliefs with EMPOWERING Beliefs
Learn what self-limiting beliefs are, where they come from and how they take root in your subconscious mind without you even realizing it. Then, find out how to dissolve them to improve your income, business, relationships, health, etc. Take some time to reprogram your mind for success – you'll be glad you did!
Click here for your FREE ticket to the online training session!
---
The image below is not just some random ad. It's on this page because it's from the extremely fine folks at Mind Movies.
Editor's note: The reason I'm promoting this free offer is because of my own personal experience, which has been very positive. It's free, so you have nothing to lose … but what might you gain?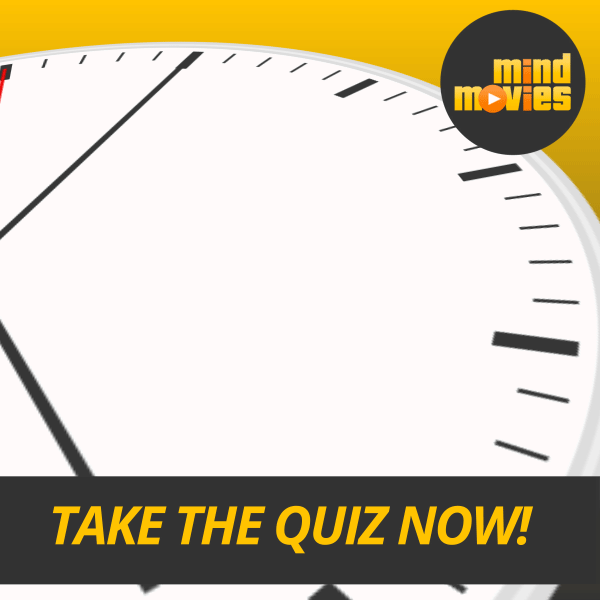 ---
Thank you for visiting!
We wish you peace, joy, and abundance in every aspect of your life!
Make a Vision Board, and create the life you want!